Thanks to the possession of a wealth of labor force, welcoming government policies and a safe working environment, Vietnam has become an attractive destination to investors, international organizations and multinational companies, who are interested in visiting the country in seek of business chances and partnership. This greatly contributes to the massive demand for MICE and its services.
      Alongside other big names in the tourism industry, Asia Global Travel has proudly started its share in satisfying the need for MICE services. Throughout projects big and small, we have garnered invaluable experience and grow ourselves as a dependable provider of such a challenging model of service.
    1. How experienced is Asia Global Travel in MICE?
    Asia Global Travel has grown from providing simple, separate services to being capable of a variety of complete MICE models, including: 
      •  Package tour for visiting groups, combined with conferences and multi-sector collaborative events (in the fields of culture, health, industry-agriculture, etc.)
      •  Business and professional exchange events for businesses from inside and outside the country
.
      •  Multi-professional tours and exhibitions combined with publicity media
.
      •  Annual excursions combined with teambuilding activities for employees
 …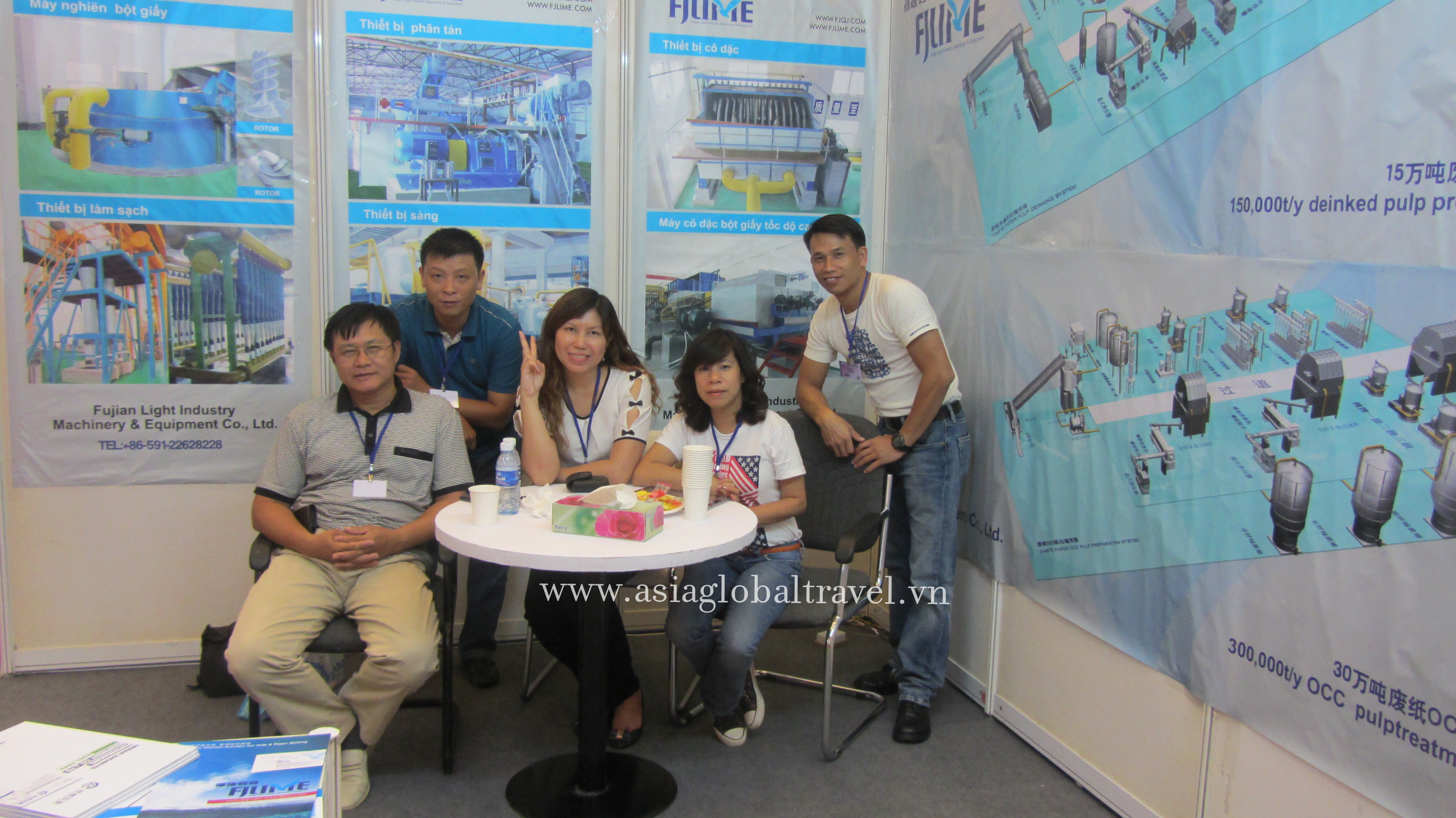 Asia Global Travel at the exhibition of business connection in Hanoi City, 2014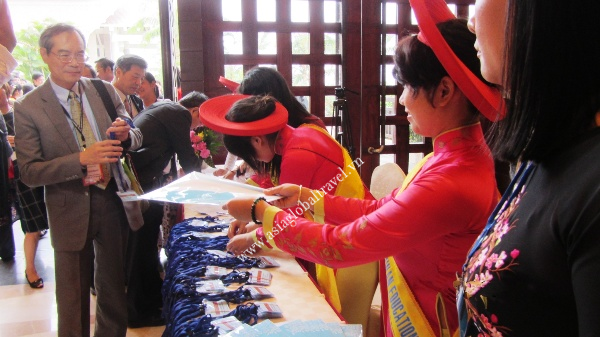 Asia Global Travel in the event in Danang city, 2015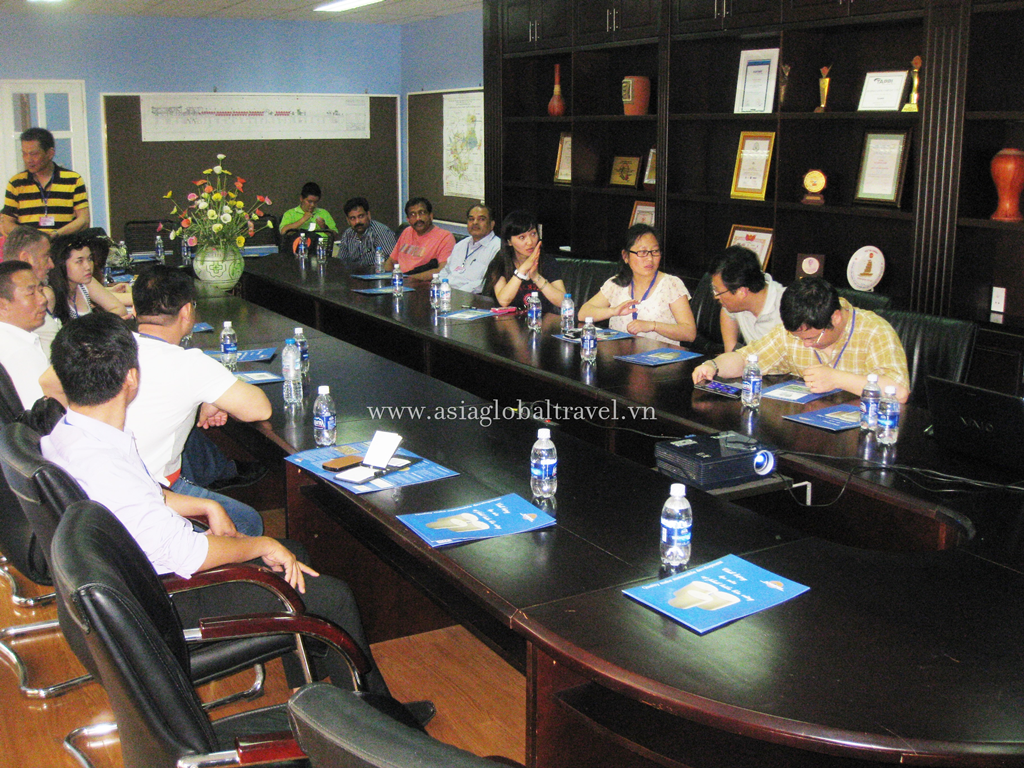 The meeting for Rubber and Tires business
Set-up for in-door and out-door events
   

2. VIP-exclusive services
    As important figures in multiple fields, with remarkable influence to or being leading management personnel of businesses and organizations, VIPs always need their safety and comfort ensured for the whole journey. During grand events, we have always had our VIP-exclusive services requested specifically by our clients, such as:

      •  VIP escort, including: pickups/drop-offs at airplane staircase, transportation from/to airports on luxurious cars with escort vehicles, VIP transport to/from event venues, etc…
      •  VIP-care at establishment: working in tandem with management branch of hotels/resorts in order to ensure an active staff for VIP specific needs during the length of their stay.
      •  Red carpet services: holding red carpet events, ensuring VIPs' participation, and gathering media's and public attention.
   

3. TEAMBUILDING services
    "Relation" is the core of success in all relationship, which is why businesses have been paying increased attention to the building and maintenance of connection between employees, and their relation to their superordinate. These relations will be further strengthened thanks to our teambuilding trips for businesses
.
Out-door Teambuilding with professional gametools
     

Asia Global Travel would like to offer consultations and services for:
       • Package tours with teambuilding for groups of tens to hundreds of participants
       • Training sessions with consultation from experts in various field of interests
       •  Indoor/outdoor physical activities using specialized game tools (big size inflatable houses and mountains, giant inflatable balls, underwater game tools, etc.)
       •  Provision of game hosts and gala/event hosts (English/Chinese-speaking hosts available on request), decoration and audio/visual tech crew, etc…
    Without hesitation, contact Asia Global Travel today to see your MICE trip coming to reality with us.
Contact information:
ASIA GLOBAL TRAVEL TRADING COMPANY LIMITED
165/61 Nguyen Thai Binh Street, Nguyen T. Binh Ward, Dist 1, HCMC, Vietnam
   Tel : ( +84 28 ) 3915 3908 – Fax : ( +84 28 ) 3915 3980
      Email : info@asiaglobaltravel.com.vn